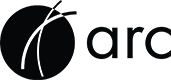 Atlantic Rim Collaboratory
ICP - Virgin Pulse Global Challenge
The Global Challenge is Virgin Pulse's ultimate well-being challenge.
It is a yearly team based event that equips you, the school leader, adn your team with the knowledge, tools and support necessary to build new healthly habits.
ICP formed a partnership with Virgin Pulse in 2018 to demonstrate and promote well- being within and across school communities.
Principal Health & Wellbeing