Projects
The below are the projects we are currently working towards at ICP. You can find out a range of information on them below.
What's Happening
Resources to inform you on various topics including education systems, learning, leadership and more.
ICP Blogs
Hear the latest news and views from the ICP Community
Powerful Partnerships
Check out our projects including Virgin Global Challenge, Ethical Leadership and Webinar Series.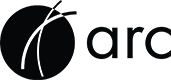 Atlantic Rim Collarboratory
ICP - Virgin Pulse Global Challenge
The Global Challenge is Virgin Pulse's ultimate well-being challenge.
It is a yearly team based event that equips you, the school leader, adn your team with the knowledge, tools and support necessary to build new healthly habits.
ICP formed a partnership with Virgin Pulse in 2018 to demonstrate and promote well- being within and across school communities.
Principal Health & Wellbeing
Have Questions? Get in touch!
Feel free to contact us using the below contact form and someone will get back to you.